New Textile Printer
Posted in
News
By Ashley Ballhatchet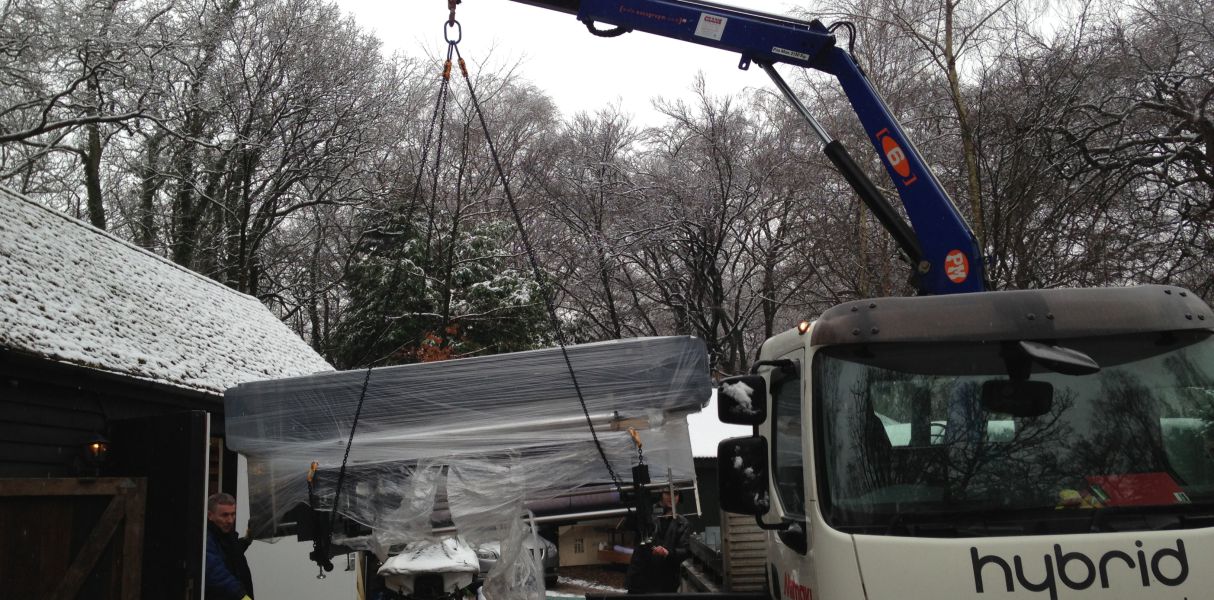 Our new Mimaki TX-400 digital textile printer arrived in February, snow was forecast for Sunday but came a day late. It didn't matter too much and thanks to skilful work by Hybrid's delivery truck driver the half ton machine was carefully eased into place.

The printer was then commissioned by installation engineers from RA Smart and Hybrid. We were printing the following day and are pleased to say we can now produce larger banners both faster and at lower cost than our previous Mimaki TX2-1600.

The TX-400 can print up to 1.85m wide and at 100 square metres an hour. One of our fun products will now benefit from the new large format print capability of the TX-400, we will now be able to make "super size" 12 foot by 6 foot football flags !


Other textile printing that will benefit from our new wide format printer capability will be Soft Signage for exhibitions and point of sale and Banner on a Roll for charities, franchises and festival events where a continuous lightweight banner roll can be cut by the userto suit the application. Faster production will bring cost savings which will be passed on to our customers in the form of quantity discounts across our entire range of printed textile products.
0 customer responses
You must be logged in to post a comment.
click here to log in